Advanced POS system for your Retail Stores and Kiosks
NOVA POS was designed to solve all your Retail challenges
POS system for Retail Businesses of
All Shape and Size
Nova is a full-service technology platform designed to generate revenue for retail businesses.
Nova was built for you, whether you have a small business or are
about to open your hundredth retail location.
Fully Integrated Solutions
Nova and Worldpay can help you maintain smooth and secure operations with a POS system tailored to the needs of your Retail business.
Support All Payment Methods
We know that time is a valuable source for Retailers. Therefore we offer omni-channel customer support 24/7 with fast, accurate, and personal responses.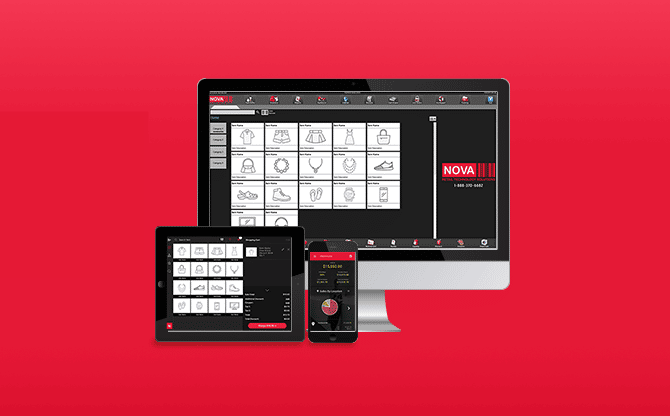 Get the NOVA Integrated
with 3 Months of Free
Set the NOVA to update you with over
20 different push notifications
What Our Customers Are Saying
"You have a great team at Nova POS. Keep up the good work."
"Nova is by far the best pos system I worked with, easy to navigate, keep track of all your business aspect."
"We managed to increase our revenues on 40% thanks to the competition system."
Join The Thousands of Retailers Using Nova